Private, predictable interconnection made easy
Interconnect networks and clouds from anywhere in real-time, with the easy to use Console Connect portal. Spin up virtual private Layer 2 and Layer 3 global connections with no in-depth technical knowledge.
​Bypass the public internet and connect directly and securely to the cloud applications, partners and enterprise and data centre locations.
Join the Console Connect Community, a powerful social platform to share knowledge and seek support from your peers.
What is Console Connect?
Watch this short video that explains everything you need to know about Console Connect, and how we make interconnectivity for businesses as simple and easy as possible.
What are the benefits of Console Connect ?
One-click to connect
Securely access best-of-breed services from any cloud or SaaS provider. Connect to business-critical applications with just a click.
Complete control & visibility
Set up, terminate, change or upgrade your connectivity from anywhere. See real-time network utilisation and manage usage alerts.
On-Demand, flexible connectivity
Scale individual connections up and down on-demand. With flexible PAYG pricing we ensure your network usage fits your cloud economics.
Globally accessible, uncontended MPLS network.
Scalable on-demand with PAYG pricing.
API-enabled – integrate with existing systems.
Knowledgeable community of network professionals.
Secure, automated, dedicated connections.
Intuitive management portal.
Extensive on-net ecosystem of cloud and XaaS providers.
Directly connect to major cloud platforms including
The Enterprise Guide to Cloud Strategy
As Enterprise IT continues to shift and businesses are under pressure to innovate, the public Cloud has become the host for an increasing number of mission critical applications, causing network demands for availability, security and bandwidth to rapidly expand.
Console Connect, a Software-Defined Interconnection platform, can help solve this problem with Cloud-based, business-critical connections that are simple, secure and straightforward.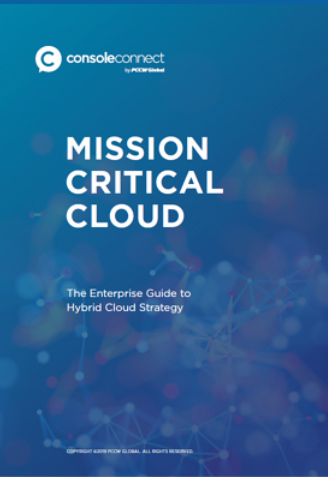 The web app makes it a lot easier to see and manage what's going on. I don't think any other provider uses such a sophisticated app for provisioning and managing your circuits the way that Console Connect does.
Why choose Console Connect by
PCCW Global ?
High performing global network
A trusted Tier 1 global network, backed by a leading service level guarantee. Secure, private connectivity bypassing the public internet.
Networking community
A social community of network engineers curated by network engineers, to share knowledge and grow your professional network.
Complete flexibility
One single connection with unlimited flexibility, from multi-cloud connectivity to private networking. PAYG pricing to match your cloud economics.