PCCW Global is a leading telecommunications provider, offering the latest voice and data solutions to multi-national enterprises and communication service providers. Our truly global coverage combined with local, on the ground knowledge has helped us build best in class connections across the globe linking Asia, Europe, the Americas, the Middle East and Africa.
Why choose PCCW Global
Our wide portfolio of data and voice products offer cost effective, innovative solutions that meet the demands and challenges facing multinational businesses and government institutions all over the world. We offer our enterprise and service provider customers the best in class performance based on our leading edge, next generation network design that delivers the highest level of reliability, efficiency, security, flexibility and quality.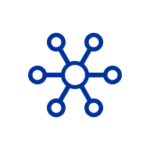 Software-defined networking aims to make networks agile and flexible. The goal of SDN is to improve network control by enabling enterprises to respond quickly to changing business requirements.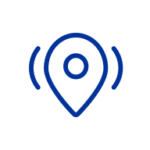 PCCW Global delivers high quality, cost-effective Mobility and Voice services over our dedicated global network connecting Africa, Americas, Asia-Pacific, Europe and the Middle East. Our worldwide IPX network provides a coverage to reach all the 800+ Mobile Operators worldwide.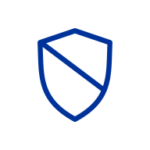 Cyber-attacks are proliferating globally at an unprecedented rate. To improve overall security, organisations require real-time information and analysis of security events, using simple, robust and cost-effective solutions to reduce network infrastructure risks.
Digital Solutions Delivered
At PCCW Global we put customers at the heart of everything we do. So when you grow, so do we. That's how our voice and data services have become the backbone of global communications. So whether you're facing challenges in media, mobility or security, we have the network, the experience and the world-class service to help you achieve your goals.
One-click to connect
Securely access best-of-breed services from any cloud or SaaS provider. Once setup, connect to business-critical partners and applications with just a click.
Complete control & visibility
Set up, terminate, change or upgrade your connectivity from anywhere to anywhere using our intuitive portal. See real-time network utilisation and manage usage alerts and monitoring tools.
On-Demand, flexible connectivity
Scale individual connections up and down on-demand. With flexible PAYG pricing we ensure your network usage fits your cloud economics.
We found in PCCW Global a trusted business partner who provides excellent levels of service and support. It has enabled our business to provide complex voice and data solutions to our customers easily.
As a trusted partner for over three years, PCCW Global has delivered critical IT Infrastructure for both ESL One and IEM events. We partner with PCCW Global because of their truly global coverage and capability in providing resilient and ultra-low latency IP networks.