June 4 , 2019
At a recent launching ceremony held in Bangkok, Thailand, the representative officers of the Asia/Pacific Office of International Civil Aviation Organization (ICAO) and its Member States in the Asia Pacific Region (APAC) announced commencing use of a new, secure, and robust Common aeRonautical Virtual (CRV) private network commissioned at the beginning of 2019 through a successful pilot testing conducted jointly by a number of Member States and PCCW Global. This gave PCCW Global, the green light to begin connecting about 40 ICAO Member States/Administrations in the APAC to the new service.
Regional Aeronautical Network Service Providers (ANSPs) have historically not shared a common networking infrastructure, which has led to network management and security challenges, technology upgrade difficulties, and inefficient operations.
Also, the aviation industry has over the past few decades experienced dramatic growth in the volume of air traffic, resulting in the need for a more robust and secure aviation network. The ICAO Member States in the APAC took the decision to engage with a single telecommunications operator to provide private network services for the exchange of aeronautical information between the various ANSPs, and PCCW Global was successful in the APAC tender for this region's CRV.
The APAC CRV has been built leveraging PCCW Global's high-speed international IP network, with mission-critical connections running across a diversified infrastructure supporting multiple aviation-specific applications.
The CRV overcomes historical aeronautical communication challenges, while modernizing the network and improving standardization and escalation processes. Air Traffic Management (ATM) stakeholders in the various regions will utilize the CRV to transfer aviation-critical data and other information across the new network environment provided and supported by PCCW Global. Other benefits delivered by the CRV include support for the ICAO's Aviation System Block Upgrades (ASBUs), improved voice quality and enabling of new aeronautical applications initiatives such as SWIM (System Wide Information System).
Marc Halbfinger, Chief Executive Officer, PCCW Global, said, "High quality for a network such as the CRV is paramount, and therefore resilience, security, and other features must be engineered at the heart of the CRV. Our proven global network infrastructure, extensive industry experience and agile human capital placed PCCW Global in an ideal position to deliver this high quality application together with its demanding aviation-specific services. The CRV even provides for various contingency routing scenarios across our extensive network, ensuring that the service will always be up and running securely. CRV is the network for civil aviation operation that will optimize cost, enhance efficiency, and provide new services to the users."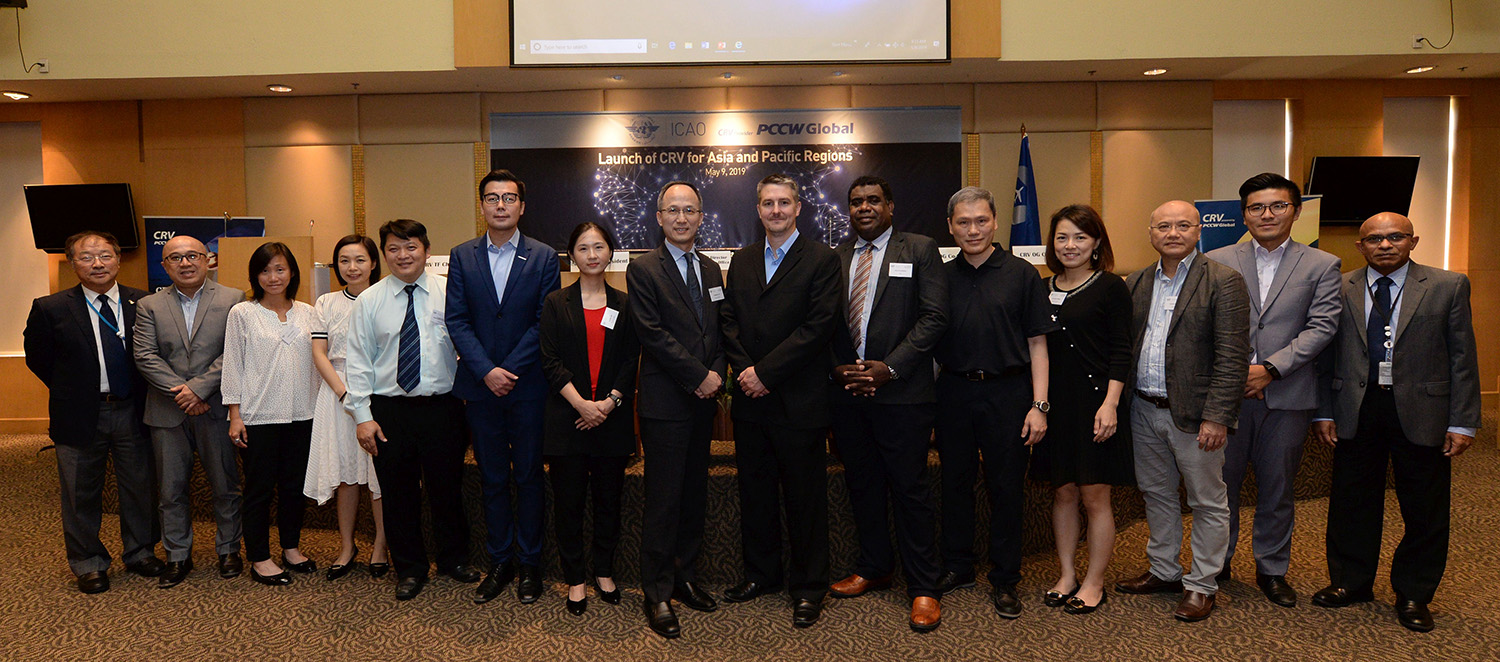 PCCW Global and the representative officers of the Asia/Pacific Office of International Civil Aviation Organization and its Member States in the Asia Pacific Region at the launching ceremony.